Frequently Asked Questions
 Which cities in Orange County do we service?
We service Orange County cities Aliso Viejo, Costa Mesa, Coto de Caza, Dana Point, Foothill Ranch, Irvine, Ladera Ranch, Laguna Hills, Laguna Niguel, Laguna Woods, Lake Forest, Newport Beach, Tustin, Orange, Fountain Valley, Laguna Beach, Mission Viejo, Rancho Santa Margarita, San Clemente, San Juan Capistrano, Trabuco Canyon.
Do you have a physical storefront I can visit?
Unfortunately we don't. Most municipalities in Orange County, except Santa Ana have banned cannabis store fronts. Delivery in all of California is now legal. Although we disagree with the local laws that have been put into place to restrict storefront access to patients, we must wait until the state and municipalities can agree on regulations for legal storefronts.
Do you have a minimum order price for delivery?
 Yes, but it doesn't take much! In order to streamline Member deliveries, we have a very affordable minimums for all orders based on your geographic location. Lake Forest and Laguna Woods are $50 minimum. Aliso Viejo and Mission Viejo are $60 minimum. Dana Point, San Juan Capistrano, Laguna Niguel, Ladera, Foothill Ranch, Trabuco Canyon, and Coto de Caza are $70 minimum. San Clemente and Irvine are $85 minimum. Laguna Beach and Rancho Santa Margarita are $100 minimum. Costa Mesa and Newport Beach are $150 minimum. It's easy! Any combination of products qualifies so please call 949-614-0620 now. We look forward to serving you today!
What do I need to become a patient?
Signing up with OC Delivery is very easy. Simply text a photo of a current ID (Driver's License, Passport, etc) showing your age is over 21 to (949) 614-0620. Once we have verified your age we will be able to process and deliver your order ASAP.
Will I recieve a gift with my first order?
First time patients will receive their choice of a free gram of flower, a preroll, or an edible. Give us a call at (949) 614-0620 and place your first order today!
Can I pay with a credit/debit card?
As of right now, we only accept cash. We are hoping to change that in the future.
Can I split an eighth?
No. All of our flower comes prepackaged and sealed in eighth to half ounce size bags.
Have more questions?
Call us now at (949) 614-0620 and a member of our team will be happy to answer any more questions you have!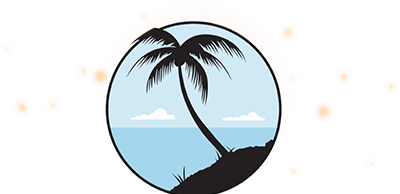 Mon To Thurs: 9 am – 9 pm
Fri To Sun: 10 am – 9 pm